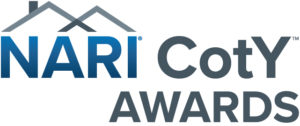 Beautiful Home, Kitchen and Bath Remodel in Sacramento, CA
Project Description
The following project in the Sacramento Metropolitan area was awarded contractor of the Year (CotY) from the National Association of the Remodeling Industry (Nari) for residential projects between $250,000-$500,000.
This custom-build project evolved into a contemporary piece of residential artwork. Newly purchased by the clients, in an effort to remodel and create their dream home. The clients of European descent expressed their taste on the contemporary side and they had no children. Therefore, a chic appearance was a must. The additional square footage required enormous footings that support engineered beams that were crucial to the open European design element.
The remodel included a (2) story addition, stain grade finish work throughout the trim package and a theme of engineered pre-finished maple flooring throughout the entire home. The original construction of the home included a vaulted ceiling throughout, that had many years of a chocolate brown paint being applied. Today, an eye catching, completely refinished stained Cathedral ceiling was achieved by major sandblasting and a full-time crew sanding from scaffolding for (4) four weeks.
The rich grain and finished product were time well spent. Stained interior wood windows and doors with aluminum a clad exterior in Tuscany brown, give a deeply rich feeling and contrasts well with adjacent stained vertical grain fir entry and garage doors. One paramount triumph invoked a partially floating stair- case, which was finished with raw maple and hand stained. The handrail for this staircase consisted of site welded and polished stainless steel, with 1/2" frame less glass as the rail body. The impeccable craftsmanship is evident in the matched grain custom stained woodwork and seamless construction strategies throughout this project.
During Construction Photos
After Construction Photos
Call us today for a free consultation on building your dream home: 916-481-6011 or fill out our brief enquiry form at this link. We will be glad to discuss how we can make your project come to life.