Do You Have A Construction Project We Can Help With?
We have served the Greater Sacramento Area for over 15 years as an Award Winning General Contractor and are experts in Custom Homes, Additions and Remodels.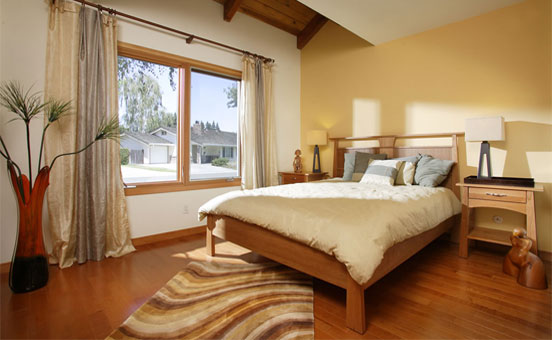 About Bradley Builders
John T. Bradley, Founder & President of Bradley Builders has served the Greater Sacramento, CA Area over 15 Years as an Award Winning General Contractor specializing in New Custom Homes and Quality Remodels. Bradley Builders' goal is to help make your home, your dream home. As experts in Custom Homes, Additions, Remodels, Kitchens, Baths and Specialty Doors & Windows we can provide design, engineering, permit processing and general contracting services for small to large projects; including low-rise commercial and tenant improvements.
Our job is to understand and convert your ideas into homes of lasting beauty, quality and pride with the exact talents and experience needed for your unique project. We're dedicated to discerning Clients who understand that quality matters – inside and out – and to insuring that your vision is achieved within approved time and cost budgets that meet and exceed your expectations.
Building Quality and Value in Sacramento, Placer, El Dorado and Yolo Counties Since 2003 – Let us help you make your home, your dream home!
Bradley Builders is a strategically located Development Company located in Carmichael, CA. We are a family owned business and have years of experience. The owner personally over sees every project that is done for your security.
Our principals possess a keen familiarity with the neighborhoods, ordinances, design approval, procedures, and permit processes, and that has made us extremely popular and reputable in the Sacramento County and El Dorado County area.
We offer a full range of Owner Representative Development Advisory Services that has historically not been available under one roof directly to homeowners and commercial property owners alike. The services provided cover the entire spectrum required during the conception, development and building process, including:
Land Acquisition and Property Purchase Due Diligence Assistance

Home and Project Design & Architect Coordination

Neighborhood Relations, Governmental Approvals, and Building Permit Coordination

General Contractor & Subcontractor Management

Complete Budget, Expense Disbursement, and Bank Draw Management
These services ensure that our Client's interest is fully represented at a highly-professional level throughout the entire process, and eliminate the conflicts inherent when entrusting these responsibilities to a developer, architect or general contractor. Bradley Builders provide Owners with a comprehensive fiduciary oversight service not currently provided by competitors in Carmichael.
The "Bradley Builders Team" is comprised of a highly respected, talented, and quality- orientated group of professionals who combine their expertise and skills on every project. The company and its team members have a firm commitment to value creation and enduring quality. We are confident that our services will make the construction process a smooth, predictable and, most important, an enjoyable experience for our Clients.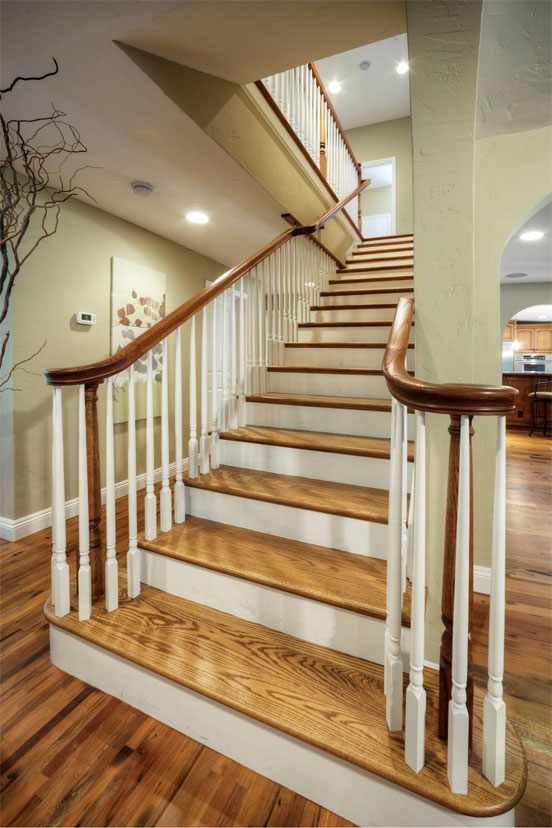 What Our Clients Are Saying…
"Bradley Builders was professional from the moment they walked in the door to give us a bid. Their entire team of professionals took pride in their job, had excellent skills, and the workmanship was excellent. I would highly recommend them to anyone looking to complete a home improvement project."
"From start to finish, everything Bradley Builders did was professional, high quality and better than I ever expected. Every one of his contractors and workers showed up on time, was courteous and extremely helpful."
"I checked more than 60 contractors and many didn't even call me back. It wasn't easy to get 3 estimates. Bradley Builders explained to me what needed to be done and how, and it made a sense to me. I really appreciate their efficiency and the quality of their workmanship."
"Extremely impressed with their communication throughout the job. This was very important to me, and they were exceptional, keeping me informed along the way. Very knowledgeable, responsive, and quality of work excellent."
Trusted Partners & Affiliations
Honesty, Integrity & Commitment to Excellence
John T. (JT) Bradley is the past President and an active Member of the Greater Sacramento Chapter of NARI (The National Association of the Remodeling Industry). JT Bradley has earned NARI's designations as a CKBR (Certified Kitchen & Bath Remodeler) and CR (Certified Remodeler). Constantly increasing his education and trade knowledge, he holds an Installation Masters Certification and is also a Green Remodeling Education Graduate who is Renovation, Repair and Paint/Lead Paint Certified.
Building Inspiring Spaces
We can provide design, engineering, permit processing and general contracting services for small to large projects; including low-rise commercial and tenant improvements.
Only takes a few seconds!