Do You Have A Construction Project We Can Help With?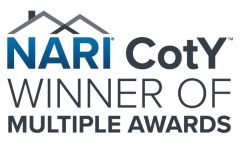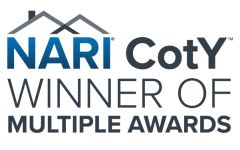 Winner of Multiple NARI Contractor of the Year (CotY) Awards
NARI is an organization of high-quality remodeling professionals. Its members are committed to integrity, high standards, professional education, ethics and market recognition. The prestigious Contractor of the Year (CotY) awards are presented each year by NARI Headquarters to NARI members who have demonstrated outstanding work through their remodeling projects.
Hill Home Remodeling in Carmichael CA
2018-01-24T23:30:05-07:00
Home, Bathroom Remodeling in South Land Park, California
2018-01-25T01:51:59-07:00
Complete Home Remodeling Project Sacramento, CA
2018-01-25T02:58:56-07:00
Home, Kitchen & Bath Remodeling in Sacramento, CA
cnsweb
2018-01-25T05:19:53-07:00
What Our Clients Are Saying…
"Bradley Builders was professional from the moment they walked in the door to give us a bid. Their entire team of professionals took pride in their job, had excellent skills, and the workmanship was excellent. I would highly recommend them to anyone looking to complete a home improvement project."
"From start to finish, everything Bradley Builders did was professional, high quality and better than I ever expected. Every one of his contractors and workers showed up on time, was courteous and extremely helpful."
"I checked more than 60 contractors and many didn't even call me back. It wasn't easy to get 3 estimates. Bradley Builders explained to me what needed to be done and how, and it made a sense to me. I really appreciate their efficiency and the quality of their workmanship."
"Extremely impressed with their communication throughout the job. This was very important to me, and they were exceptional, keeping me informed along the way. Very knowledgeable, responsive, and quality of work excellent."
Trusted Partners & Affiliations
Honesty, Integrity & Commitment to Excellence
John T. (JT) Bradley is the past President and an active Member of the Greater Sacramento Chapter of NARI (The National Association of the Remodeling Industry). JT Bradley has earned NARI's designations as a CKBR (Certified Kitchen & Bath Remodeler) and CR (Certified Remodeler). Constantly increasing his education and trade knowledge, he holds an Installation Masters Certification and is also a Green Remodeling Education Graduate who is Renovation, Repair and Paint/Lead Paint Certified.